Creating content for your blog is a great way of keeping your website content fresh, as well as competing for rankings of important key terms for your business.
Having a blog can also give your business credibility and authority in your field, and on top of this can also influence purchase decisions significantly. For example, Contentplus cites that blogs are 63% more likely to influence purchase behavior than magazines.
However, keeping your blog updated cannot be a half-measure. You need to ensure that the posts are engaging and informative to encourage your potential customers to convert.
If you are planning on having multiple contributors, it is also important to have a guideline on best practice, and a clear editorial process to avoid mistakes or important aspects being missed out.
In addition to this, and something that is often forgotten by those that own a business blog, you need to make sure that your posts are checked for the following five simple things before you think about publishing it to the world.
1. Spell check
It may seem arbitrary, but regular spelling mistakes in your content can have a detrimental effect. Simple errors can be seen as unprofessional or unknowledgeable to your reader and can instantly turn off a consumer. Incorrect spelling can also portray the message of being untrustworthy or not credible.
If you want your audience to consider you as an expert in your field, double and triple check your content for these discrepancies.
Tools for checking your spelling include Microsoft Word's own spell checker, or if you are entering the content straight into your chosen CMS (e.g. WordPress), these will likely have their own spell-checking tool.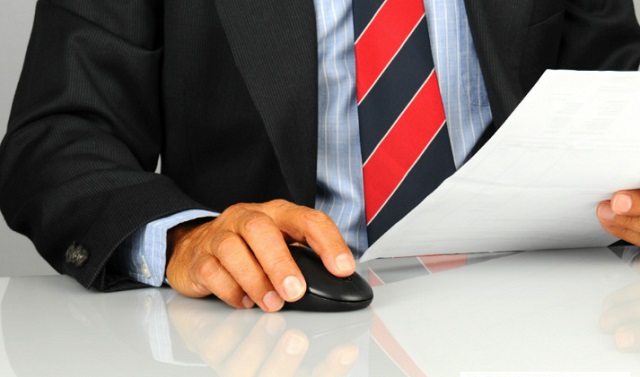 If you do opt to type the content up on Word or a similar piece of software beforehand, you must be careful copying and pasting it into the CMS. Sometimes this can mess up the formatting of the text, and apply unnecessary invisible code to your pages.
The best way to remove this invisible code is to switch to the HTML view mode on your CMS and strip out any additional code that isn't being used for line breaks, paragraphs, links or images.
2. Formatting
Readers (particularly on mobile devices) will not be forgiving of badly formatted blog posts. They are hard to read, especially on smaller screens, and so people are likely to not bother if it's too much like hard work.
Good formatting can be as simple as spacing out your paragraphs properly, or breaking up large blocks of text with imagery.
Consider using subheadings where you can as well as these will help to guide readers if they are looking for a particular piece of information. For example, if you are writing a guide on how to file a tax return, break it into sections with sub-headings such as 'What is a tax return', 'Why do I need to file one' etc.
These sorts of sub-headings are great for optimizing content, and should be based off of the types of queries people are searching for around this topic.
The majority of people "scan" text and don't read all of it, making easy to read format, good sub headings even more important.
Plenty of research has been done from a user experience perspective into what percentage of on-screen text is read in an article. Chartbeat found that visitors would actually read between 50-60% of a whole article.
There are exceptions to this though, as some users who are particularly interested in a topic will read a higher percentage, if not the whole article.
3. Images
Never underestimate the power of images. They can make content much more engaging and easier to understand. Images help to break up text, but also to explain complex terminology or ideas. What's more, according to Jeff Bullas, having images in your articles can boost the number of views by up to 94%.
Adding an image or two (or more) to your content adds a good opportunity for SEO. With accurate and appropriate alt tags, you can improve the chances of your images appearing for a Google Image Search. Social media thrives on imagery, so make sure your images are appealing, too.
When choosing your imagery, you should always try and use your own photography or illustrations where you can. Avoid stock imagery if you can, as stock images rarely stand out for the right reasons.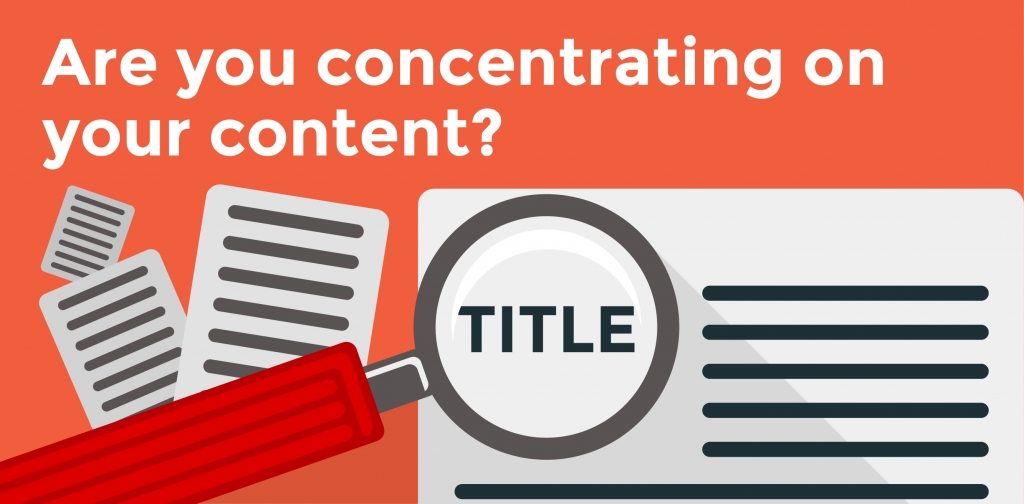 Be wary that you cannot just take any image you like from the web. Copyright infringement is a very real and very scary prospect. You can be fined even you did not mean to steal the image, it has been resized, or even if you link back to the original source. It is not worth the risk.
So what can you do instead? If you do not have the time or facilities to create your own imagery, you can use sites such as ThinkStock for a reasonable subscription fee (or cost per image), or you can find free stock photos online on sites such as Pexels or Pixabay.
4. Links
Linking out to other relevant content is not only great for SEO, but provides a heightened experience for your reader. Instead of trying to explain everything all in one post, you can link to other relevant articles that expand upon particular areas.
'Interlinking' (linking to other content on your site) helps Google to index your site quicker and easier, so it is well worth implementing. Just ensure that any links are natural, adhere to Googles Webmaster Guidelines, and make sense to the content.
As an example, if you are writing a post about looking after a puppy, it won't be natural to link to cat food. A silly example perhaps, but it should illustrate the point. Make it contextual, or don't include it.
5. Meta
Last, but certainly not least, before you press publish you should make sure that your blog post has a suitable meta title and description. Both of these should utilize your chosen keywords. You can find out more about why keyword research is important here.
Your meta title and description are really the bread and butter to selling your post on the search engine listings.
If a user searches for 'how to sell my home', and your blog post is listed amongst many others, it really needs to shine against the competition. The title and description need to be using that terminology to tell the user that your content is going to help answer their question.
Think of it like your advert to describe and sell your page. Have the battle is getting your page ranking on the first page of Google, the other is trying to maximize your click through rate.
So there we have it – five basic but important ways to automatically improve your blog posts before hitting publish. By utilizing these tips, you can ensure that the basics are right with all of your blog content to maximize its ability to reach out and grab your audience.