And so we come to the close of another tumultuous year in the land of search. There have been notable ups – the growth of content marketing and semantic search, the divergence of PR and SEO, a flutter of local fluctuations and a firm and persistent focus on mobile friendly-ness, to name but a few. And then there have been some significant downs, including some rather serious dives in rankings experienced by even the big-name sites, thanks to an algorithm update or two (well, around 14 significant ones, actually).
We're sure you'd like to focus your online marketing efforts on achieving search success in 2015 and beyond. For that, the experts at High Impact are here to help. Just a word of warning; perhaps a little controversially, we're going start today by advising that your plan for 2015 should start with a little look back…
Your ranking goals
Before we get down to the nitty-gritty of a few specific dos and don'ts that will help you form your search strategy, we need you to consider something fundamental: are you sure you are chasing the right rankings? If you selected your target keywords and phrases a little while ago it may well be time to review your goals. Buying trends might have changed, your offering may be different, and the ROI offered by those particular terms could have changed. In short, before you start planning how to boost your rankings, a solid review of keyword opportunities and competitor activity will kickstart your strategy selection, ensuring the energy, effort and money you commit to your search marketing over the coming year is pushing you towards the correct goals.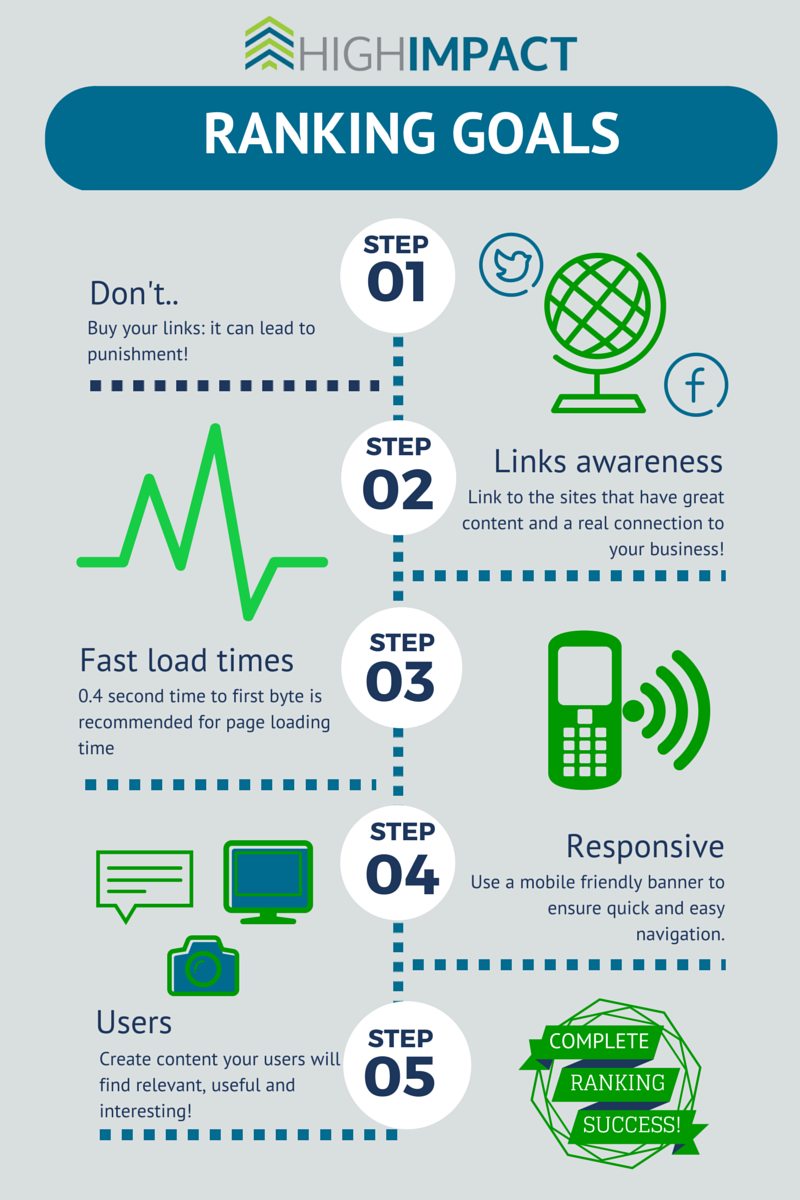 Should you be ranking?
If you spent 2014 doing what you thought ought to be all the right things to help your site rank and you've not found the success you were hoping for or you can't understand why your competitors are still out in front, a site audit and competitor analysis will give a clear indication of your true position. For those who have recently implemented a new SEO strategy it may be that you're yet to see the fruits of your labour. If you've been labouring a little longer, an audit covering your site performance a report covering your competitors' will give you some clear steps to incorporate into your 2015 strategy.
Our audits start by examining the technical elements of your site, giving action points that help search engines and users to find your site, products and services when they need them and ensuring you have features in place that allow visitors to navigate and make positive purchasing decisions more easily. From identifying site structure and load problems through to highlighting content creation opportunities, an audit outlines where you could be doing even more things right.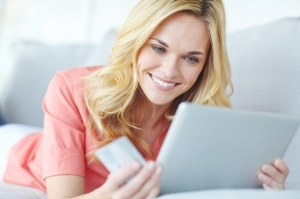 While self-improvement will give you solid foundations for success, you should also look a little further afield when planning your year ahead. Competitor analysis gives an indication of how much work you need to do – in terms of earning links and creating content and it can highlight things to avoid too.
If you've been making all the right noises in all the right places over the past 12 months and think you've have stood still or worse – slipped down. An audit can also help to identify if you've taken a hit from Panda or Penguin. If evidence suggests this may be the case, you're SEO success may need to start with a plan for recovery.
What you need to do to rank in 2015
If you're a regular reader of the High Impact blog you'll hopefully be aware of the old school strategies we've been encouraging people to ditch. Buying links is just one of the no-nos we've rallied against, so while links to your site remains a huge ranking factor, you'll need to think beyond buying if you want to not only rank in 2015 but avoid punishment too. Your links awareness should also extend to the sites you are linking out to – you don't want to link to a site with anything less than great content and a real connection to your business.
There are a whole lot of other things that we think will be big search news in 2015 and at their heart they all have one thing in common – making the search experience slicker and easier for internet users. For example, a fast load time (0.4 second time to first byte is recommended) is a good goal to aim for this year, particularly as it helps reduce instant bounce backs, which Google considers when ranking.
Aiming to earn a mobile friendly banner might be another milestone on your list of things to achieve this year. With mobile search ever rising, Google has introduced the 'mobile friendly' banner to help searchers select results that are fit for their devices as well as their queries.

If your site isn't mobile friendly and a lot of your potential customers are, you may be thinking about starting the New Year with a redesign. If you do, think carefully before you choose a one page parallax website. This type of site is terribly 'in' right now, because the format is great for storytelling but less good at helping users or search engines to find things quickly. Users want to click to what they want straight away and building a logical navigational structure will help them and Google understand your business and offering.
Of course, if you're going to the effort of ensuring your site is visible, it goes without saying you should ensure what users discover is relevant, useful and interesting. If you haven't done so already, 2015 is definitely the year to get serious about content creation. A content strategy should support and be part of your search goals, building your site and your audience.
Need some ideas on how to develop your own content strategy or how to take some SEO steps in the right direction this year? Get in touch and we'll be happy to provide some editorial and technical steer.