Never known to rest on their laurels, Google ensured the summer was action packed by implementing a few changes, some expected, some less so. So as the sun sets on the season and we mosey into autumn, we thought we'd take a look at some of the things that came and went.
IN – Great content that works with search intent
While Hummingbird took hold in late 2013 we've really started to see it settle in recent months with search results more clearly trying to anticipate user intent. There's still the odd hiccup in the results but the SEO world in general have welcomed the changes which place the creation of good content at the heart of SEO campaigns.
When you're looking at content creation, remember that audiences consume information differently online. You may be able to use data or information elsewhere to create online resources but they shouldn't look the same as offline materials. Last but not least, while social media doesn't yet count as a ranking factor – so we are told – it does have an important part to play in content strategy and signposting your site to potential customers.
IN – Local SEO

We've always offered local SEO to our clients but we're making sure now more than ever that we've got all bases covered. The latest Google algorithm, codenamed Pigeon by Search Engine Land, has been mixing things up a little when it comes to local search in the US. Not only have the parameters of local search appeared to be in flux but the rankings are also fluctuating, as Google appears to be tweaking its local algorithm. We can help you prepare for similar actions here by gaining you local citations where they matter and ensuring a consistent local presence online.
IN – Manual link cleanse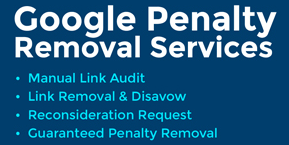 We specialise in helping sites overcome Google penalties and as many of these relate to what Google considers unnatural link profiles, we analyse a lot of links. We've always preferred to gather links all together in one place using a variety of tools and to assess their worth before asking for potentially harmful links to be removed or submitting a disavow. 'Bad links' could include links in forum comments or on directories that were set up purely for search reasons. This recent post on Moz that seems to show evidence that some directories are blocking link discovery tools means we'll be continuing with our laborious but thorough approach to ensure we don't miss any issues.
IN – In-depth articles have been gaining SERPs share
The SERPS now seem to be recognising and rewarding in-depth content more. On July 2nd, Google began to give in-depth articles double the space in the SERPs than before but the intention behind this is still unknown (more from Moz here).
OUT -Exact match in keyword planner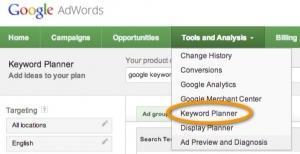 The latest thing to go the distance is the exact match function in keyword planner. Now, when you search for a term, the planner will give you traffic volume for close variances and perhaps some broad matches of the term too, which makes it even more important to use a range of tools in keyword research. From Google Suggest and Trends through to SEMrush, Google Analytics and info from other search engines, setting keyword strategy is in no way a one tool affair.
OUT – Google Authorship and video snippets

For a long time the SEO industry embraced Google Authorship as the potential next big 'thing' Google would look at. We know the model was moving towards rewarding good content and recognising authors as part of this seemed fitting. However, at the end of June Google removed author photos from search results followed by video snippets in July. What does this mean? Well, in both instances this highlights the importance of writing good meta descriptions that connect people with your brand and make clear to searchers your page has the information they are looking for. Titles are important for helping click through too – don't forget Google tweaked the length of these back in March, we'd recommend sticking between 50 and 60 characters to avoid awkward truncation.
OUT – Easy SEO
From suspect linkbuilding to thin content linking to doorway pages, Google has punished some big brands in recent months for acting outside of its guidelines. While we won't go through the examples in depth, the key takeaway is that easy SEO or gaming the system is out. If you create content you need to ensure it's useful and enhances user experience, if you're building links you need to consider more than just the DA of the site you're connecting with and ultimately, you need to take a more user-friendly approach to be rewarded in the SERPs. You can read more about leveraging links correctly in the post-penguin world in our recent blog post here.
If you have any questions about what the above changes mean for your SEO campaign or site, don't hesitate to give us a call. We can help you solve issues you may be encountering and help future proof your SEO strategy too.
Author: Julian Saunders is the founder of High Impact.
You can find on him on Google + here.