01202 237121
The Key to Search Engine Positioning Improvements
---
It is estimated that over 65% of website visits start off with a search engine, Google having the majority of searches at present. With this in mind we have written this article for people who are keen to make search engine positioning improvements.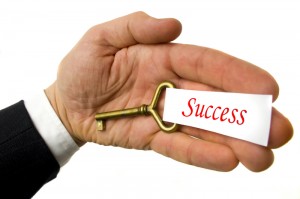 We have include the core search engine optimisation (SEO) techniques that you will need to implement to achieve search engine positioning improvements in Google and the other search engines.
If you are just starting out and are a little bit daunted by the masses of information on the web then don't worry, the information below will help explain how to website optimise and maintain your site from an SEO perspective. If you are unsure about any of these techniques and need some assistance then please leave a comment or contact us.
Domain and File Name
Choosing a domain name that will deliver search engine listings can be an important part of your strategy. Most people make the mistake of registering their domain first, before they have even done any keyword research. If you are thinking about registering a domain name and you haven't yet done any research first then wait until you do, because your finding may produce a much better domain name! Granted, it's important to have a domain name that is easy to remember, quick and easy to type, but what good is a fantastic domain name if it doesn't drive any FREE organic traffic? B&Q, a major "Do It Yourself" and builders merchant in the UK does own the domain name: www.BandQ.co.uk however the main domain that is assigned to their website is www.DIY.com. This is a fantastic strategy to drive organic traffic as typing DIY into google (in the UK) will bring them up to first place. They own other domain names that they 'forward' to their main DIY.com website
Its highly unlikely that you will be able to register the domain name www.car.com if you are building a website about cars, but you should still be able to find a domain that is available that is keyword rich and will help to drive organic traffic (i.e. www.your-car-guide.com).
Keyword Phrases
Keyword phrases are equally important as the domain name, simply because when someone is searching in google or other search engines for a certain website, it searches for keyword phrases (i.e. web design uk, seo solutions, web designer, etc.). It is important to use search engine keywords because that is how the search engines score you and thus rank your site. Remember when you search for something you will always look at the first one that comes up, get the keyphrase marketing correct and it could result in lots of traffic for your site.
Keyword Density
Because keywords are so important you may consider entering as many keywords as possible, DON'T, this not an ethical seo technic and could result in your site being blacklisted by Google. The density should be 3%, if you have too many you may find that the search engines consider your website as spam, which in English means that your website will either be at the bottom or not on there at all, no hits, no business. With the keyword they should be in the first paragraph and repeated throughout the document, this will increase the hits.
Bad Techniques
When designing your website one of the most common mistakes is using poor navigation ie not being able to find your way around the website. Poor images is another mistake, mirror pages, mirror sites, irrelevant information, music on your web-site – most people will turn off your website as soon as the music starts playing and won't return. Mystery Meat Navigation is also bad, this basically means that the section that you are in is unclear of what it is, most people will switch off straight away if they are unclear. Another word High Impact knows how to fix all these things and create a website to remember, we are the experts so contact us today.
Title, Meta Description Tag and Meta Keyword Tag
Construction of your title tag is very important, each page should have a different title with two to three Meta Description Tags. Meta keyword tags are considered to be less relevant then in the past, simply because it is thought that Google no longer looks at this, you should still use this (i.e. ). The search engines that do still read Meta Tags, the largest number of keywords that they will read is 15 words so make these words count.
Author & Robots Tags
The author tag should contain the name of the company and contact number. Presently Google is not only looking at the company name in the search engine but contact number, this enables you to go further up the list which means more hits. Always use a generic Robot Tag on every page, this allows Google and other search engines to search the databases for the relevant information that the person is requesting, helping you to get to the number one spot.
Quality, Quantity and Changing Content
Once you have all of the above it is important that you keep the person interested in your website once they have clicked into it. The quality of the content is very important, it will bring people back time and time again generating money from your website. With the quantity – the more the better, you should always start off with a bulky paragraph that creates interest from the customers, it should include the key phrases in the start of the paragraph and then go on with smaller paragraphs and preferably images, ending with another bulky paragraph but always remember that quality is important.
Changing the content is easy, you can either ask your web-master to change this for you or by using Content Management System (CMS) such as Site Build It.
Avoiding Dynamic URLS
If your pages are created by php, asp or cf then the search engines may have a problem searching for them. You should also avoid using symbols in URLS such as "?" as this could also be perceived as one of the above and can effect your search engine ranking negatively.
Frames
Search engines have a problem reading frames, for example when looking at certain websites that use frames it is often shown as one page rather then several, the search engine gets confused and often only sees the master page. There are alternatives to frames such as tables, these should be used in all cases.
Site Map
A site map is an index, usually with hyperlinks that navigate through the website to find information that you require. Usually when building a website you start with the table of content and build the content in afterwards. The site map (index) can be images or wording although wording is considered easier, not necessarily by the person designing the website but the customers looking at the website. As indicated earlier keep the basis for your website simple and leave the content for the more in-depth information.
Hopefully, this information will help you. If you are completely stuck and can figure out how to implement any of these techniques, then my best advice is to hire an SEO consultant.
If you would like to share any other techniques that will people achieve search engine positioning improvements, then please add them below.