01202 237121
Most Important Things to Consider when Choosing a SEO Company
---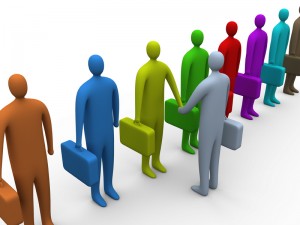 Choosing a SEO company or SEO Consultant can be one of the most important decisions that an on-line business owner can make. A bad SEO company or SEO Consultant can do irreparable harm to an on-line business; it can even cause fledging businesses to fail. Although, there is never a guarantee when seeking services from a company, there are a few important things that you should consider when looking for a SEO provider for your on-line business.
A SEO company can cost anywhere in the range from a few pounds to thousands of pounds. It is important to choose the right company that can relate to your business needs without breaking the bank. In order to find a company that can meet all of your needs it's important to do your homework, ask relevant questions and keep in mind that there are many disreputable firms in any on-line business field.
12 Important Tips for Choosing a SEO Company
1: Don't pick the first company you find. Search the Internet and find as many companies that you can. First, email the companies in order to learn about their customer service policies. If they don't get back to you promptly, scratch them off of the list.
2: If a SEO company promises to be able to get you a specific search engine ranking, stay away. There is no way anyone can make this promise ethically. Although Search Engine Optimisation can greatly increase a client's search engine rankings, there is no way to guarantee the ranking that a SEO service can provide. Search engine rankings are based not only on SEO techniques but other essential elements that a SEO service provider has no control over.
3: Call the SEO companies. Make sure that you can talk to a real live person if you have a problem. Nothing can be more frustrating than conducting business through email especially if you have a problem that needs to be immediately addressed.
4: Search on-line forums and boards. Put in the company's name along with the keywords forum or complaints. See what people say about this company keeping in mind that often the only people that post on-line are either very satisfied or very angry. Keep an open mind and try for the middle ground.
5: Don't always trust the testimonials on the SEO company's web site. There is no guarantee that these are legitimate satisfied customers. Ask if you can contact a couple of previous customers or do internet searches in order to find real live customers.
6: Check the Better Business Bureau and other on-line consumer complaint forums.
7: Write a list of questions which are specific for your business and see how the different companies answer.
8: Compare the answers and use them to construct further questions for the SEO provider's competitors. Write a question something like this: "You said you could provide this service at this price but [company's name] said they can do the same service for a lower price. Why can they do it for so much lower?"
9: However, remember that you get what you pay. Don't choose a SEO company just because they offered you the lowest price.
10: The price a reputable SEO company offers should be based on the type of business you are running. Different business fields have different competition needs.
11: Start out small. After you've narrowed your list down to two or three SEO companies, buy some small sample packages from each of them. Try the packages out on your webpage and see which company is the best fit for your specific needs.
12: Make sure the SEO company offers you a contract. Business is business, even on-line. Never enter into any business transaction without some form of written agreement.
Trust is a key element in any on-line transaction. Just as consumers have to trust that the services and products they paid for will be delivered, businesses also have to trust that the services they have paid for are also delivered.
The Internet used to be characterized as the Wild West, a wide open frontier that was full of business opportunities but filled with danger for the hapless merchant and consumer. SEO was often used unethically to boost a web site's ranking while creating an environment that was not conducive to building a healthy business.
These practices served to give on-line businesses a poor reputation among consumers. Only within the past decade has consumer confidence grown in the on-line market place. The ethical use of Search Engine Optimization is a key element in the unprecedented growth in on-line shopping.
The ethical use of SEO is an important element in maintaining an on-line market place that is a safe environment for consumers and vendors. Consumers need to trust the businesses that are on-line and businesses need to know that their competitors are not trying destroy their business in order to promote their own.
Tesimonials or referrals are an essential element when it comes to finding a reputable SEO provider. Many on-line companies that are searching for a SEO provider are new to the field and unaware of the many pitfalls that can await them. Doing some proper research can save you valuable time and money.
Remember, choosing a SEO provider can take a lot of time and research but it will pay off in the long run. A competent SEO provider will provide you with the tools necessary to create a successful on-line business. They will provide you with a short term, mid-tern and long range SEO plan which is essential when it comes to reaching your business goals.  To find out how our SEO specialists can help you improve your results on the major search engines contact us today.