01202 237121
One to One SEO Training for Beginners or Intermediates.
The majority of websites on the internet today are not search engine optimised or they have not been optimised properly. If these sites were successfully search engine optimised then they could benefit from significantly more free or organic search engine traffic.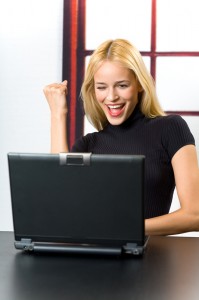 Imagine what getting lots more free visitors to your website could help you achieve! The difference between websites that rank high on search engines compared to those that rank low is simple. The high ranking websites achieve many more sales and tend to be a lot more profitable.
Many companies spend large amounts of money on pay per click advertising to get on the first few pages of search engines like Google. After you have completed our SEO training course you should be able to achieve this by applying the search engine optimisation skills that you have learnt!
Our search engine optimisation training course is run by our most senior website optimisation specialist. He has successfully search engine optimised many web pages that have achieved first place rankings on Google and other major search engines!
Our one-to-one search engine optimisation training course will teach you how to effectively optimise Web sites. If you follow everything that you learn on this powerful course then you to will be able to achieve first page listings on Google!
Our one to one remote SEO training course covers everything that you need to learn to be successful and we even give you a dedicated training manual written by our most senior search engine optimisation consultants!