01202 237121
How to select a Web Design Bournemouth Company for Your Needs.
---
What do you need to look for when you are choosing a Bournemouth web design company to work with? If you are going to invest time and money into an online marketing strategy then you need results and a return on your investment (ROI). With so many companies to choose from how do you go about identifying the best web design company in Bournemouth for your needs? We have written this article to help you find the best company for your needs and by you finding this article, to demonstrate why High Impact web design Bournemouth should be one of the companies on your short list.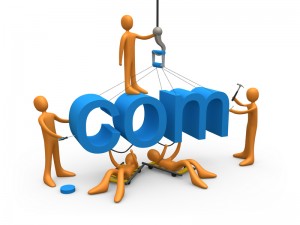 There are many companies and whilst choice and healthy competition are good things, it is sometimes very difficult for business people, especially those who are maybe new to, or have limited experience working with web design and internet marketing companies to find the most appropriate team for them to work with. Some clients do not have any technical knowledge and need to find a company that understands their business needs and how to solve them, rather than trying to blind them with technical jargon.
If you have a business in the Bournemouth area how should you go about finding a web design Dorset company to work with? Many people start with the Yellow pages, however, it is easy to place an advert in the Yellow pages and it doesn't really tell you much about the capabilities of the web design agency in question, because the only information that you are presented with is what they want you to read.
Recommendation is a popular way of finding a freelance or local web design Bournemouth agency. Many people know someone who can build a website or perhaps one of your friends or colleagues may have had a website built for them that has proved to be successful. But many people measure success in different ways. Is their success criteria the same as yours? Are they basing success on the "look and feel", perhaps the "the ease of navigation" or the number of "free visitors" that the sites search engine optimisation or SEO UK generates? To be honest one of the key ingredients to success on the internet is "traffic, traffic, traffic". Without visitors, there is little point in owning a website, however great it looks.
One of the best ways to start your search for a web design Bournemouth company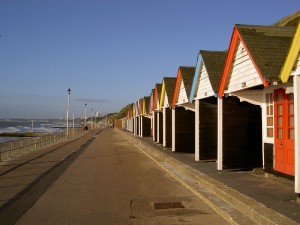 is on the internet. If a company ranks well on a Google search then there is a stronger possibility that they know how to get your website to rank well on Google too. The vast majority of searches in the U.K. today originate on Google, so you want to be on at least the first three pages for a keyword phrase (the words people type into the search box are called keywords) relevant to your business.
Go to a search engine like Google.co.uk and type web design Bournemouth or web design Dorset and see who appears. Some of these people will appear here because they understand how search engines work and they are SEO specialists.  Some will be here because their domain name is the same as the words that you have typed into the search box and some people will be here because they have registered with Google maps and are geographically well positioned for your search. But geography is not everything. We build websites for people located all over the World.
Another way to help you compare the companies that you have found before you draw up your short list and decide to make contact is to look at their Alexa ranking.
Some of you may not be aware of how to find this out, but it is simple and quick to do and is a good measure of internet marketing skill. The lower their Alexa figure the more popular and successful their website is. Simply visit Alexa.com and type in their main website address for example www.highimpact.co.uk in the "Get Traffic Details" search box near the top of the page . We would suggest that you consider companies who have an Alexa.com ranking under one million at least. Alexa.com explains on their website how their numbers are calculated, but in summary it is based on the traffic which the site receives on a daily basis, divided by the number of pages on the site that people have visited. Because you will want to generate visitors to your new website and encourage them
Most web design Bournemouth companies will have Portfolio of some of their previous work and may even have a page full of Testimonials from previous clients. This will give you a good idea of the visual quality of a companies work and from the comments that their customers have left, what they are like to work with. Some companies may even let you contact a previous client if you want even more reassurance.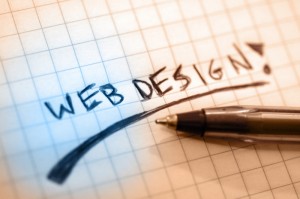 There are all kinds of companies out there today claiming that they are the best company for you to work with, some being from more of a graphic design and print background. We have many successful and happy clients who own websites that generate free visitors from the major search engines, generate new business enquiries and make money. If you want to work with a talented team who are located in Bournemouth then please contact us and we would be happy to discuss your website design and marketing needs with you.
<< Click here to return to the Homepage from Web design Bournemouth page.