01202 237121
Want to improve your website visibility?
---
The majority of people use search engines to find the information that they are looking for on the internet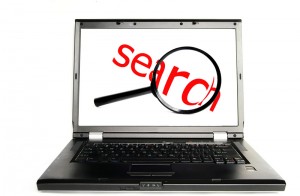 today. If your website is not visible to search engines then there is a strong possibility that you are going miss out on a significant amount of potential visitors unless of course you have a very big advertising budget! There is no point in spending money that you don't have to and if you can achieve website visibility then you won't need too!
Many people have successful on-line businesses that generate significant amounts of revenue and they haven't needed to spend any money on advertising. This is because they own websites that appear on the first page of search engines like Google when people type a relevant keyword when making a search. How much more profitable could your business be if you didn't need to spend any money on search engine marketing?
Unfortunately, the majority of people who commission or build their own website do not understand how search engines work. As a result they focus on making their website look slick, visually engaging and easy to navigate. Although these are also important, if you do not consider and plan for your website visibility from the outset then you could end up being the only person that enjoys surfing your website. This is because the search engines won't be sending you any visitors because their spiders can find it and they don't know that it exists!
So, how do you achieve website visibility? You may have heard of Search Engine Optimisation (SEO) or perhaps something referred to as Website Optimisation. SEO involves many different elements and is the key to search engines finding and ranking your website or in other words it makes your website visible to search engines like Google.
We could write thousands of words about search engine optimisation, but in summary SEO involves the techniques used by SEO specialists like ourselves to make your website attractive to search engine spiders for the keyword phrases that people type into search engines to find a website like yours so that you achieve higher page rankings in search engines and gain free natural or organic traffic for targeted search terms.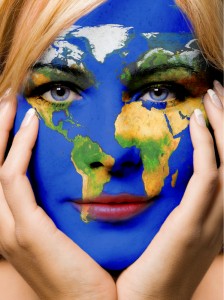 It is easy to build a webpage and post it on the internet. There are many third party software solutions that are relatively cheap and make it easy most people to build a webpage. But the majority of them tend to be a false economy. This is because virtually all of them don't allow you to fully search engine optimise your website. If it was really easy to achieve website visibility then everyone would be internet millionaires!
Many people wrongly assume that because they can find their own website by typing their domain name into an internet browser then the rest of the World can too. But this is only true if they know exactly what your domain name is. So how will you go about promoting your domain name to the rest of the World? You could tell friends and relatives, you could send an email to everyone in your address book, you could write and post some articles on third party websites, or make comments in forums and leave a signature with your website address on it and you could even spend money on advertising.
Although these are all great ways of driving traffic, they require time and financial investment. Wouldn't it be far better if someone typed a relevant keyword phrase into Google and your website appeared on the first page, preferably at the top? "Obviously", I hear you say! Through website visibility, search engine optimisation, website optimisation, whatever you choose to call it this is possible! There are many different optimisation techniques and the best way to build a search friendly site that achieves website visibility is by planning for it at the beginning.
Many people get excited when they think of a great new idea for a website or when they spot a niche which has not already been addressed by someone else. The majority of people will quickly try and buy a domain name and build a website. Hardly anybody undertakes any detailed and relevant research or write a plan based on their idea so that they can map out their website and marketing strategy prior to building their first page.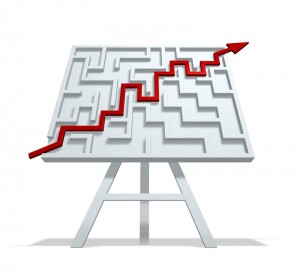 This is one of the reasons why there are millions of web pages and website on the internet today that can not be found by search engines or you and me! To be successful on the internet today you need to achieve many things, but one of the most important is website visibility!
We have mastered these processes and techniques and are happy to help you benefit from our knowledge so that your on-line business or next website can be found by those people that you have built it for. If you found this page then you already know that our site has been built with website visibility in mind, so contact us if you want help you with yours.
Contact us today to help improve your website visibility.