01202 237121
Web Design – Our Work
---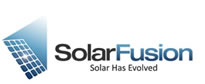 Solar Fusion had outgrown their previous website. They needed a new website that would generate more online enquires and differentiate them from their competition. They also wanted their new site to be built on a content management system (CMS).
The look and feel of their new website was very important to them. The design had to look fresh and appealing to new visitors, be easy to navigate and clearly demonstrate that they are a professional solar panel installation company. As part of the design process we created custom icons for the site.
Through their "Solar Owners Scheme" they have collected a significant amount of data regarding the results their customers have achieved from their solar heating systems. This data had previous been captured through a paper form. We developed a Customer Login section which allows them to input the data online. We developed a custom software application which allows visitors to view results based on a postcode search from the Home page.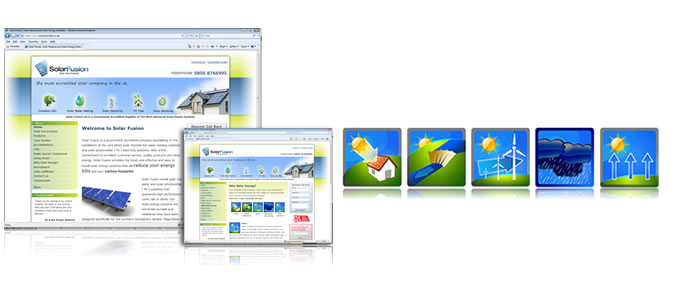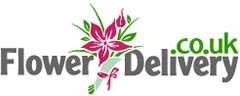 The flowerdelivery.co.uk website is a unique site that allows users to compare the costs of flower arrangements available from multiple online florists across the UK. The site has been built on a content management system (CMS) that allows the client easily update the ranges of flowers available for purchase.
There has been a strong focus on visual design and ease of navigation. It is quick and easy for users to search by flower type, occasion, sentiment or price. The results have been very positive with the bounce rate being very low and sales conversion rates greater than average.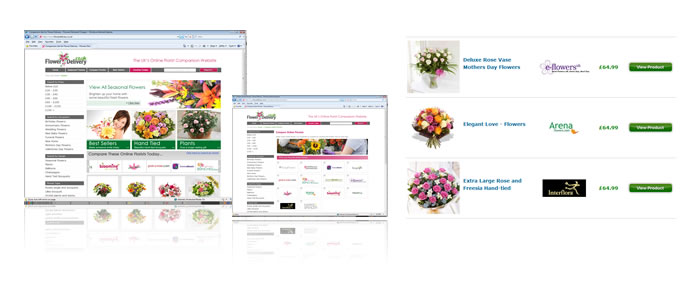 Jeremy approached High Impact because he was frustrated by the lack of business that Total Driveway Services was generating through their website. Their previous website was difficult to navigate, looked dated and was not effectively search engine optimised.
Following our initial research and planning we proposed a new positive way forward for TDS. The new site was launched in the middle of February and the initial feedback from their customers has been very positive. The early search engine optimisation signs are very positive with the company appearing on the first page of Google for the term driveway contractors which is a key phrase in their industry.
www.totaldrivewayservices.co.uk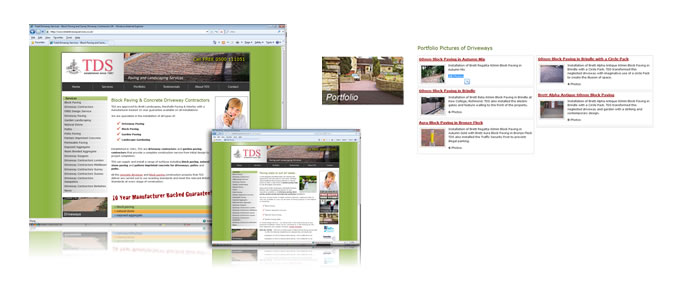 Bournemouth Beaches Ltd (BB) wanted to improve their business systems. As part of this change they needed to redesign and develop their website. This involved seamlessly integrating a third party holiday rental management and booking system from Supercontrol. They also wanted to improve their positioning on the major search engines, especially Google.co.uk.
The website redesign focused on a Flash animation which displays professional photography that was commissioned as part of the project. Another key element was the Property Search facility which is also focal part of the design and involved some custom web development.
The main site was built on a customised version of the WordPress Content Management System (CMS) which allows BB to easily edit content on their site and view visitor data. We also integrated Google Analytics and a "Live Chat" facility. Following the launch of the new site, traffic and books are on the up and their bounce rate has reduced significantly to around 28%.


Garon had previously built a website himself using some software provided by his hosting company. Unfortunately, this solution was not search engine friendly and because he has limited design skills the site did not look professional. The site was also getting virtually no visitors. Our brief was to design Garon a professional looking website and to find the keywords that people would use to find a website like his. He also wanted us get his website on the first page of Google for these keywords using search engine optimisation (SEO). We built the new site on a content management system (CMS) so that Garon can easily update content himself in the future.
Soon after the new site was launched Garon quickly started to receive calls. This resulted in new business for him providing a quick return on his investment. The feedback about the look and feel of his site has been positive. Most importantly, he is now on the first page of Google for the terms that generate him new business like, relief chef dorset, temp chef Bournemouth, freelance chef Bournemouth, agency chef Dorset with most of these terms being in the prized first place! He is also receiving enquiries from none geographical search terms including relief chef and temp chef which he also appears on the first page of Google and Yahoo for.
Garon is very pleased with the results from his new site.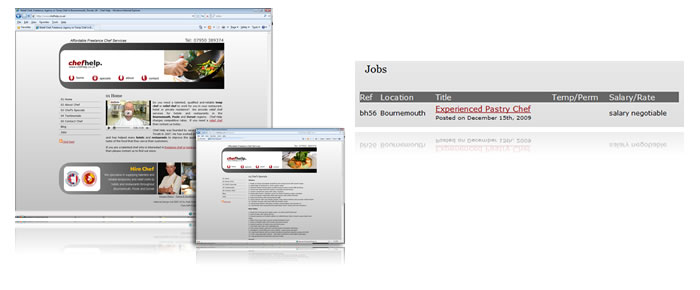 Wrenwood Renovations have never had a company website before and had previously relied on "word of mouth" marketing and local advertising to generate new business. This was becoming less effective and they realised that they were missing a marketing opportunity by not being on the internet. They also required a corporate identity and company logo design.
They wanted a website that displayed their work effectively, that could be updated by themselves through a CMS and generated visitors from enquiries on the major search engines relevant to their business.
Based on our keyword research we advised them regarding the content that they would require for their website to allow us to effectively search engine optimise (SEO) it. We also created an animated Flash header for the Homepage to add an extra dimension to the website design and allow us to display additional properties. We edited their photographs and integrated a third party application that displayed their images professionally.


Woodenfloors.uk.com have two retail stores located in London. Their previous website was underperforming and not generating new business. Woodenfloors.uk.com contacted High Impact because they wanted a new website that would generate relevant visitors through targeted organic listings on search engines. They also wanted a design that look modern and professional, which would encourage customers to interact with the site and contact the stores for further information, giving them the opportunity to make a sale.
They also needed the site to be built on a content management software (CMS) so that they would be able to update or add new images, text or pages themselves. The new design, search engine optimisation (SEO) and bespoke interactive room planner delivered the results that they had hoped for. Read their comments about their new site in our testimonials page.