01202 237121
Internet Affiliate Marketing Tips that Increase Website Sales!
---
What is internet affiliate marketing and how it can help you increase sales?
Internet affiliate marketing is a form of online selling by proxy. If you have your own affiliate program, you will have a number of people, known as affiliates, promoting your product or service on their own websites. Affiliates receive a payment or commission when customers that they refer to your website complete a particular action, such as buying a product.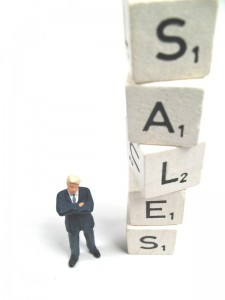 There are a number of internet affiliate marketing models, although by far the most common is Pay per Sale. This means that when a customer follows a link or advert from the affiliate site to your site, and then buys something from you, the affiliate receives a commission on that sale. The majority of this article refers to the Pay Per Sale model as it is the most frequently used.
Other affiliate models include Pay per Lead, where you pay affiliates every time a customer lands on your site using a link from their site, whether they buy anything or not, and Pay per Impression, where you pay affiliates every time a customer views an advert for your product or service on their site.
Some models do not require customers to actually buy a product or service, but make a payment to the affiliate when a customer signs up to a mailing list or newsletter. Recently models have been introduced where your affiliates get paid a commission on any purchase made on your site, whether they buy the actual product the affiliate was promoting or not.
How an affiliate program can help you increase sales
Running an affiliate program for your business is a very powerful online marketing tool. It can be likened to having your own online sales team, who you only have to pay when they actually sell your product and make you a profit. Most affiliates will already have their own website, their own traffic, and a list of e-mail addresses to market your business to. This increases exposure of your business, brand, or product and widens your target audience.
Finding affiliate marketers is relatively easy. If you are using an affiliate network, the job is done for you. If you are managing your own affiliate program, you may need to spend some time promoting your affiliate program initially. However, if you use a two tier program where existing affiliates recruit new affiliates, and get a percentage of their commission, you won't need to market it for very long.
You may be concerned that having affiliates selling your products will mean that you lose control over the way your product is marketed. To a certain extent this is a risk, but if you provide your affiliates with suitable advertising materials, banners, side bar adverts, and high quality sales copy for your products, most of then will be happy to use them as you suggest.
Some products are more suited to internet affiliate marketing than others. Your product should have a reasonably high profit margin, or once you have paid your affiliates you will have very little profit left. If your product is exceptionally specialized, it may be difficult to find affiliates that have an appropriate website to market it. In this case you may have to provide affiliates with a website template so they can run a website dedicated to your product.
Here are a few of the advantages of selling your product using affiliates:
1: There is very little risk. Aside from the initial costs to set up the affiliate program, you have very few up front costs. You only pay your affiliates when they actually make a sale, and you can create payment tiers where you pay a smaller commission for the first few sales, and increase the commission according to your affiliates' performance.
2: An affiliate program is an automated advertising campaign, which runs twenty-four hours a day. Affiliate registration, payments, and reports can run automatically with the minimum of maintenance, leaving you free to concentrate on other marketing methods.
3: You can test marketing strategies. Instead of wasting money on paid advertising, only to realise your new marketing campaign doesn't work, you can get your affiliates to test adverts, banners and sales copy for you for free. If your adverts work, you can use them in paid advertising campaigns, if not you haven't lost anything.
4: Your targeted traffic increases. Even if the visitors that arrive at your site via an affiliate link don't buy the product that was being promoted, they will still be visitors that are interested in your business. They may subscribe to your newsletter, bookmark your site, or add their details to your mailing list. As your affiliates won't actually have made a sale, you won't have to pay them for these well targeted visitors.
5: Your search engine ranking will increase. Most search engines rate websites according to how many incoming links they have pointing at them. These links are more valuable when they are from sites that are relevant to your business. Having an affiliate program will ensure you have lots of back links from related sites, which will help to increase your search engine traffic, and subsequently your sales.
Finally, here are a few tips on running a successful affiliate program:
1: Don't assume that having affiliates promoting your product will automatically generate sales; you still have to persuade visitors that arrive at your site that your product is worth buying even if they have come from an affiliate site.
2: Have a high quality product to sell. Affiliates won't be motivated to promote your business for very long if they are getting complaints from their customers about the quality of the product they recommended.
3: Make yourself available to your affiliates to answer their questions or deal with any issues. You affiliates will need to feel supported in order to sell effectively.
4: Use a number of different forms of affiliate tracking, such as referral codes, cookie tracking, and URL tracking. This will help to ensure that your affiliates get paid for the customers they introduce to you, and will give them an incentive to sell.
5: Provide your affiliates with as much sales material as possible in the form of banners, ads and sales copy. This will help to you retain control over how your product is marketed.
If you have any other tips or comments then please share them with us below and if you need any assistance with you affiliate marketing then please contact us.