01202 237121

Jeremy Adams – TotalDrivewayServices.co.uk

"I would like to express my gratitude and appreciation for the hard work you and your team have provided whilst creating our new website under such a restricted timescale.
 From our initial conversations and all through the build process I was re-assured by your knowledge and understanding of the world of Search Engine Optimization and how to maximize our new site and deliver our required business growth.
 Since launch, in early January 2009, we have witnessed a dramatic increase in web based enquiries and I am confident that, with your continued support in developing the site further, we will be in the enviable position of being able to dispense with costly Yellow Pages advertising and rely solely on our website to deliver all of our inbound sales enquiries.
I look forward to a long and mutually beneficial business relationship."
 Kind regards, 
Jeremy Adams
---
"I found HIGH IMPACT through a web design search engine and was given a very prompt response detailing everything that could be done,  from a complete  redesign of my website through to SEO. HIGH IMPACT HAVE DONE AN AMAZING JOB AND IN A VERY SHORT SPACE OF TIME AND I WOULD DEFINATLY RECOMEND HIGH IMPACT TO ANY ONE WHO NEEDS WEB DESIGN AND SEO."
---

Eric Dawson – EarthJock.com
"I discovered high impact while searching the internet for a web designer. High impact was one of the first sites that I encountered. It is evident that they successfully search engine optimized their own website. The rest is history. High impact has been very helpful in taking an idea that I had and turning it into a reality. Their knowledge of website design and search engine marketing allowed us to create a site that is both professional and easy to navigate. Two elements critical to a social networking website.
Julian has been responsive to my emails and spent a copious amount of time on the telephone talking to me from across the pond. At first I thought interacting with a company from another country would be difficult but Julian made it seem like we were neighbors. Julian keeps an open mind when listening to his customers wishes and integrates these wishes with his teams knowledge and technical expertise.
My experience with High Impact has been a good one and I look forward to seeing the traffic that I will benefit from with High Impacts search engine optimization (SEO). Thanks to High Impact for a job well done."
---

Simon Edwards – UniqueHypnosis.com
"High Impact was recommended to me by a friend. Before I contacted them I did some research and I was pleased to see that their own website featured well on search engines. When I spoke with them it was immediately obvious that they knew what they were talking about and understood why I wanted an e-commerce website and how to achieve my goals.
I had previously owned a website designed by another company that only generated leads through paid advertising and I didn't want this to happen again, it was crucial for me that they help me achieve free listings on search engines. High Impact helped me to improve upon my ideas and showed me what else we would need to do to make my site successful.
I would highly recommend High Impact to anyone who is looking for a quality website. I am making more sales in the first few weeks than I ever made during the total life of my other site!"
---

Jonathan de Friend – WOODENFLOORS.UK.COM LTD
"Julian and his team were introduced to us about a year ago as we were having problems generating important traffic through our website.  Julian and his team had a look at the issues and informed us of a way forward, not only how to generate traffic but a complete overhaul and re-brand for our website and we could not have been happier!  The response has been fantastic and his on going support and updates is second to none, I would not hesitate in recommending 'High Impact' to anyone else if they are looking for clear and constructive support and information for their website and business."
---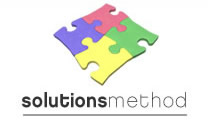 Stephen Ferguson – Solutions Method

"I was a complete newbie regarding websites and internet marketing and I am so glad I came across High Impact when I made the decision to launch an internet business. I had subscribed to SiteBuildIt, but soon realised it would take me a long time to understand and make best use of ideas such as keywords and SEO.
I approached High Impact with the initial aim of helping me with developing my website, but High Impact made a huge impact on my ideas for my business and developed a brand, logo and ideas for maximising the idea I originally had for my web business. They have been very patient in working co-operatively with me and the personal contact with Julian makes you feel you are working with someone who genuinely wants to help you make the best of your ideas and wants you to succeed.
When I first approached High impact I e-mailed them late on a Friday afternoon with a general query for information. I was very impressed that Julian phoned me back after 5pm that very same night and spent over 40 minutes on the phone discussing my thoughts and needs.  If you have any doubts about the service High Impact could do for you I would recommend you phone them and find out for yourself how they come across and the level of work they put into customer service."
---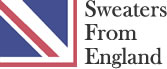 Bruce Dunkle – Sweaters From England
"I spent quite a while looking at the live working sites created by many web site design companies. I basically ignored the hype from the developer's sites themselves and focused on the actual working pages they had created.
High Impact's products stood out clearly from the rest. They were much sharper, cleaner, better organized, and professional feeling. That was enough to get me to contact them. After a few discussions with Julian about my goals and expectations, I was sold. They sincerely want to help me achieve my goals, and have the real, hard, experience to back up their opinions and suggestions. I don't like to think about what might have happened if I had gone with a developer who just made my site the way I wanted it. I rely heavily on their experience and expertise and am very pleased with the results.
High Impact started by working with me on developing my choice of business, my approach to the market, the focus of my key words, how my pages would be structured, what type of content I should have, the overall look and feel, etc. They have always exceeded my expectations. They are obviously professionals in the field of on-line marketing. Their web design abilities, including graphic design, has been outstanding, but their advice on marketing in general, and on-line marketing specifically has been invaluable.
We started seeing our stats rise quickly after they did some SEO cleanup on my content and restructured the site based on getting higher traffic. After about two weeks I believe I was #1 on Yahoo and #8 on Google. It's only been getting better from there and my traffic continues to increase exponentially. High Impact have delivered beyond my expectations on every level."
---


Len McDonald – Christian Self Help
"In the beginning I had a DIY website. It was not "fit for purpose".
Key words, site engines etc, were another world and I had no knowledge or time to get to grips with the subtleties of designing a professional website.
Yes, I wanted a website that was all singing and dancing with loads of visitors. But after several months I was convinced I needed help desperately.
Help came from High Impact. I was impressed with the high level of customer care and ability to tease out from me what I really wanted even if I wasn't sure.
I became increasingly confident in High Impacts ability to deliver and help me produce a website that really worked.
I highly recommend the High Impact team for complete novices like me."
---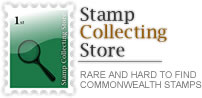 Sandra – Stamp Collecting Store
"In a world of computers and high technology it is rare to find someone who actually cares enough to communicate personally. High Impact have been in touch virtually on a daily basis during the building of our site keeping us updated. They were always available to listen to any ideas from us and to integrate the better ones into their superb Web site design.
We cannot speak highly enough of their professionalism, design and site building skills, nothing was too much trouble and we would certainly recommended High Impact to anybody who is interested in having a strong presence on the Internet in the future.
In just a few weeks we made some very good friends, long may it continue."
---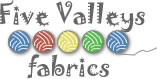 Kirsty – Five Valleys Fabrics
"Working with High Impact has been an absolute pleasure. From the very first conversation, I knew I had made the right choice in selecting High Impact to design my website.
I have excellent computer skills and had built a basic website for my business, but wanted expertise to assist in targeting traffic and the development of the site store. I also wanted a site that stood out from the crowd and so customers knew about my unique selling points, that was interesting, modern and above all else, professional and informative.
Since the launch of the new site, 'traffic' to the site has increased 250%, which is much more than I anticipated within the first month. The free downloads and the video tutorials have been a huge success and I am very confident that they will continue to do so.
The High Impact teams' professionalism, skill, creativity and ethics have allowed me to have a 'State of the Art' site that I truly pleased with. Their promptness and efficiency are of the highest standards. I applaud them"
---

Jim – Tools 4 PHP
"Working with High Impact was a great decision. They got the work done on time and were very understanding of my busy schedule. Most impressive though was when we went from concept to "go-live" on the site. Since this was a complete redesign and replacement of an existing site I expected several problems. I have hundreds of incoming links, several outgoing links and many internal links. Everything worked perfect on the first try. I really couldn't believe it. I truly expected 3-4 days of complete hassle around this time. That showed me they were working hard in the background. When a complex site comes up and works right from the start, that means there was a lot of preparation & QA that I did not have to bother myself with. Great Job!"
---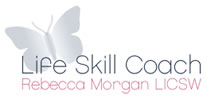 Rebecca Morgan – Life Skill Coach
"Hi. Oh my gosh! I am very excited and pleased! You have worked so fast and effectively, I feel behind you in terms of my own production of the free download, which I will get completed ASAP. I have been busy with all of other things, but this actually is where my passion lies.
My experience with High Impact has been beyond my wishes and dreams. I entered into an agreement with them after developing my own site through Site Build It, and having difficulty pulling it all together so as to build traffic.With minimal computer skills of my own, I had learned a lot in the process of using Site Build It, but I was just too busy to be able to learn more and take it to the next level. Rather than give up, I decided to hire High Impact, who presented a highly relevant and detailed proposal to me in only a few days, and got working on it immediately.
Communication has been a breeze, despite the difference of countries and times zones. Through email and SKYPE phone sessions we were able to collaborate together in order to complete the basic website in just one month. It is my hope that we will continue in a collaborative way as the site starts to grow.
High Impact are hard working, professional, good natured, highly skilled, smart and creative. The combination for me of knowing a little something about web design through Site Build It and then receiving the expert input from them, makes me feel connected to the process as well as to the finished product which is about a service I provide, making that connection even more important."
---


Leslie Johnston – SDST
"As someone who has been in sales for a very long time I have found that the most difficult thing to overcome is trust or more to the point the LACK of trust from people you try to do business with for the first time. I understand that totally because I have exactly the same problem when I am trying to find someone that I can trust when I am looking for website developer.
If there has been one area in business that I have been totally ripped off, it has been in on-line marketing. I have had more people selling me websites that promised me faithfully that this was the road to success for me and my business. All lies. I have spent tens of thousands on the development, hosting and so called marketing of websites and got absolutely Zero results.
And then I found High Impact
Whenever you put a website designer / marketing and sales person together you will get two totally different conversations and when each of them knows their job inside out but has no understanding of the other person's problems at all. That is exactly what my problem has been previously in trying to get a web site built that actually works
And then I found High Impact
They have been extremely patient with me and tried very hard to understand what it was I was trying to achieve and the reason for that is that it was far from the norm as far as a sales training web site goes because I am not selling anything tangible.
Nothing has been too much trouble for them and they have stuck at it until I was totally happy with everything and believe me that in itself is a major achievement. Every time we had a discussion about what I wanted they delivered it and then came back with a multitude of work done for my approval.
Their knowledge of design, marketing, SEO, the internet and how it works is excellent and it is on a par with their technical knowledge which is second to none. The bottom line is. If you are looking to expand you business and increase your profitability then look no further than High Impact and I would have no hesitation whatsoever recommending them to anyone who needs an internet presence."