01202 237121
Copywriting service – Unique copy speaks volumes!
---
Many of our clients are busy people and they don't have enough spare time to research and write unique content for their website.
Long gone are the days when people can get away with copying bits of content from other peoples websites. Google is so hot on plagiarism that they now blacklist websites that have duplicate content.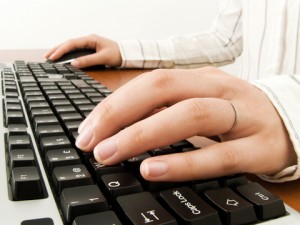 From a positive point of view, if somebody tries to copy written content from your website then they will get penalised.
The demand for high quality content that is well researched, professionally written, relevant and engaging is becoming a much more important element of success on the internet. Search engines such as Google value content rich sites and websites that add new content frequently.
There are many types of copy writing styles ranging from "sales letter", to "ebooks", "articles and "SEO copywriting". Although we produce all of these for clients the majority of our copywriting requests are for SEO copywriting services.
Search engines like Google value content rich websites and tend to give them better rankings on search pages. After all they are designed to deliver relevant content to their users. Your website needs to contain original content that has been written specifically for your website. If you were to copy content from another site then you can be penalised and even blacklisted by search engines for this.
SEO copywriting is different to most writing styles. This is because it involves what is known as "keyword density". We must place the appropriate keyword for each web page within the main body of text a specific number of times so that it represents between 3% and 3.5% of the total words in the content. It is important not to include the keyword much more than this because this may be view as keyword stuffing by the search engines and can result in being penalised.
We work with an extremely talented team of writers who base the content that they writer on their own knowledge or detailed researched. Our copywriters specialise in writing interesting and engaging content that your readers will find informative and pleasing to read. The content will be optimised for search engines and will contain the appropriate keyword phrase the optimum amount of times.
Not everyone is aware of the importance of writing original and unique content for their website. Google penalise websites that copy content. Their technology is so advanced that they can even spot sentences that are exactly the same. If you want to test this, then simply select a sentence from a website that has been index by Google and paste it into their search box. Click the "Google Search" button and it should list the page that you extracted the words from at the top of your search.
The better the quality and depth of content contained within your website, the better chance you have of being successful on-line. Rather than spending weeks writing it yourself, let us do it for you.