01202 237121
Effective website optimisation will increase visitors to your site.
---
Website optimisation is also referred as many things including search engine optimisation (UK spelling), search engine optimization (USA spelling), SEO, organic search engine placement and even search engine marketing, however, this includes additional elements including PPC advertising and covers all internet marketing in our opinion. Whatever term you use, they are all very important although for the purpose of this page we will use the phrase website optimisation. In summary we discuss the importance of generating free, organic and natural search engine listings for your website and how we can help you achieve this!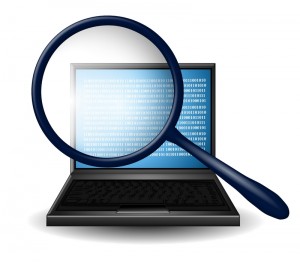 As SEO specialists we use many different techniques and strategies to make our clients websites more successful on the internet. An effective website optimisation strategy can result in lots of free targeted traffic being directed to your website pages. This means that if you are trying to make money through these pages then they can become highly profitable! Unlike PPC marketing (Pay Per Click advertising) website optimised pages do not cost you money each time someone clicks on them, they are free!
Unlike PPC advertising website optimisation does not take effect over night. It takes time for the search engine spiders to find your pages and list them, although once they do, the effects can be very rewarding. We recommend a PPC campaign when you first launch your website for the first few months while you are waiting for your website optimisation strategy to take effect.
Website optimisation is not a simple process and the algorithms which search engines like Google use to determine where your website web pages are listed are a closely guarded secret.
Website optimisation is not just important because it can drive significant targeted traffic to your website it is also important because it can greatly increase your conversion rates. In other words the better placed your website is on a search engine like Google the higher the chance of a person clicking on your website listing who is viewing the Google search page. As you will see in the image below most peoples eyes focus in on the top three organic or natural search engine listings. The top three sponsored links are also viewed however not anything like as much and receive less clicks.

A successful website optimisation campaign once it has taken effect can drive significantly more visitors to your website pages. Contact us to disucss how we can help you achieve this much better results on from search engines like Google for your website.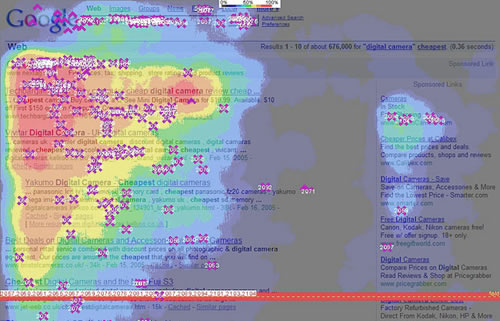 Lots of people invest a minimal amount of time and resources when they first launch their website on the internet. This is because some are sceptical about the level of success that they may achieve, most believing that it is not possible for them to get on the first page of Google. But we know and can demonstrate that this is not true. Unfortunately this turns out to be a false economy. The website is bound to fail because it has not been search engine optimised because paying for traffic eats into their profit margins.
We have seen it happen so many times! People tend to under invest in their first website and end up asking a friend or associate who may have some graphic design or programming experience to build them a website and publish it on the internet. This is the wrong approach.
It is common place for limited research and planning to have been undertaken and website optimisation is usually completely overlooked. As a result many of these websites will receive very limited visitors, if any at all. Some will dismiss the benefits of website optimisation and what it can do to help grow their traditional business.
We work on a wide range of website optimisation projects for our clients. We are happy to work with clients who already have established websites and require website optimisation. We prefer to work on new web design and website optimisation this is because a planned and logically thought through website is always going to be more successful than a website that is reworked. This is not to say that we can not build well researched and website optimised pages for your current website, we can. It just takes more work sometimes to optimise a website that has been built badly than it does to build a new site which uses clean search engine friendly code.
In our opinion the most rewarding websites are built on a solid foundation of keyword research. Keywords being the hub of every successful optimisation strategy. Some of you will already be aware of what a keyword or key phrase is although for those of you that are not I will explain. Simply put, keywords are the words or phrases that people type into search engines when they are trying to find the information that they are searching for. When we plan to build a new website or web pages we will use tools to identify which keywords people use to find pages relating to the subject. For example we have used the phrase website optimisation to create this page.
<<Return to the Home page from the Website Optimisation page