Ask an SEO professional what the aims of SEO practices are and they'll tell you that different strands of SEO work together with the overall goal of helping your site appear higher in the SERPs for phrases relevant to your offering. In short, SEO is about getting to the top of Google.
But what if you or your marketing agency took a different tactic? What if instead of working on your own site and spending time building your online profile to pull you up the rankings, you staged an 'attack' on another site with the aim of pulling them down?  This is the principle behind negative SEO, something that's become much feared in the post-Penguin landscape.
What is negative SEO?
SEO has moved on dramatically over the last few years and now in a world of Google penalties and toxic links, it could theoretically be easier for firms to take out the opposition through bad practice rather than investing time and money working on their own sites and profiles. Negative SEO is all about sabotage; it uses techniques that were once used to push people up the rankings but are now known to be punished by Google and it throws in a few other undesirables just for good measure. The truth is good SEO and the elements it incorporates takes time and money. With this in mind, site owners might feel the pressure to explore other, less ethical avenues.
Negative SEO tactics
While we in no way want to create a how-to for negative SEO, it is important to be aware of the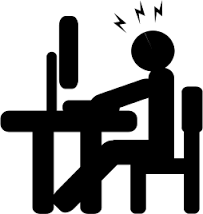 techniques that have the potential to be used to impact your search performance. As mentioned, these tactics are focused around triggering punishment from Google for offences they are known to penalise. Methods may also dip into the seriously underhand with competitors impersonating someone from your site in order to sabotage positive links. Here are some tactics that could be used in a negative SEO campaign:
Building bad links to your site – either thousands of spammy links, links centred around negative keywords such as porn or from 'bad' sites.
Creating duplicate content issues might involve scraping or copying your content so that Google can't assign relevancy or punishes you for duplication.
Reputation damage could include setting up fake social profiles in your brand name to damage your online profile or might involve posting fake negative reviews that show up in search results.
Link removal is a realistic threat if your rivals are very determined to impact your profile. By pretending to work on your behalf they may instigate the removal of links that are benefitting your site.
How could negative SEO impact your site?
At High Impact, we suspect we've seen real-life examples of negative SEO in action, though we'd like to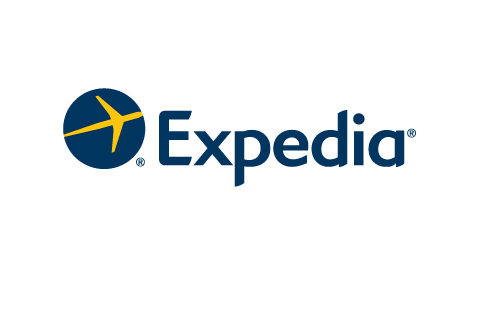 think the majority of respectable professionals like ourselves wouldn't engage in these types of non-ethical practices and it's certainly not something we'd recommend our clients participate in. The potential impact from a negative SEO campaign is a significant drop in rankings due to penalties. To get an idea of how this would work you need only consider recent cases where firms have been punished for using outdated link building tactics that could now form part of a negative SEO attack. High profile penalty cases include Interflora and Expedia. Though it's possible to appeal against penalties and have bad links removed through a reconsideration request, it will take time to do so and that means lost traffic and revenue in the meantime.
What are Google doing about negative SEO?
What Google really doesn't like is people trying to manipulate their algorithms, which is why the Penguin update was created in the first place. Following this logic, Google doesn't want it to be manipulated to hinder sites either. While they don't seem to outwardly agree that negative SEO is a significant threat, they have provided a way to combat it in the form of the disavow tool.
The disavow tool was introduced as a way of helping brands undo damage done by their own past link building tactics, though the potential for protection from negative SEO is possible. Unfortunately, it can only assist but not resolve. Should you have any suspect links pointing to your site that you think are part of a negative SEO attack, you can submit them to Google to be disavowed, so they will no longer be considered as part of your rankings
Because this process takes time, it's important to take a proactive approach to protecting your link profile. Many moons ago in December 2012, Matt Cutts said that Google does work to ensure competitor A can't hurt competitor B. Here's Matt's take:
Are there any published examples/references of negative SEO attacks?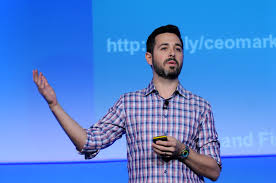 Published examples of irrefutable negative SEO attacks are hard to come by for a number of reasons. Firstly, industry experts don't want to provide a roadmap of how to carry out a negative SEO campaign, secondly it's tricky territory proving sabotage has taken place. In fact, Rand Fishkin spoke out about this very problem back in June on Moz. At the time, he made an appeal for case studies and sites willing to take part in a negative SEO experiment.
However, all you need to do to establish the potential of thisproblem is to have a quick play with Google suggest, which today presented negative SEO services, negative SEO attacks and perhaps most disturbingly, negative SEO fiverr as the top options when conducting a search beginning with 'negative SEO'. People are definitely considering these as viable options and perhaps most disturbingly in the case of the term 'SEO fiverr', there is clearly a sub industry emerging where people are making money from these types of unethical tactics.
How to stop negative SEO: what are your options?
To stop negative SEO you need to carefully monitor all incoming links and mentions, as well as reviewing existing links to ensure they are not being removed. Your link profile needs to be constantly reviewed to ensure that it's providing the maximum benefit for your site. This is very time-consuming so it's worth seeking out an agency to help monitor this for you. If you suspect you may be the victim of negative SEO or have used tactics outside of the Webmaster guidelines, you may face problems in the future even if you have not yet had action taken against you – prevention is better than cure!