Let's face it, when it comes to SEO, link building should really be on the sexier side of things. Linking from one site to another is a signal of trust, it says: "Hey, Google! I rate this site, I think it's relevant, this site has my trust."
Now, as we all know, trust is not a thing that can be bought, it needs to be earned and this is something that's crucial to understand in the modern SEO landscape. When it comes to link acquisition, simply buying up a spammy links package or a bunch of low cost links might have some small benefit to your site's rankings in the short term. However, this short-term gain is very likely to lead to long-term pain. Post Penguin, old-style link building just isn't a future proof option.
Links are as important to ranking as they ever were, but how they are obtained has and needed to change. Today we make a few suggestions on how to create stronger links that last.
Why you shouldn't buy links

Knowing that links are important for ranking, it can be oh-so-tempting to succumb to the offers of agencies and individuals who promise to 'get you x amount of links for x amount of money'. But why is the number of links the variable? And, if these links do your site more harm than good, why on earth would you want a lot of them pointing at your site?

The Penguin update punished sites with artificial link profiles and spamtastic links will inevitably lead to penalties in the future, even if you've been lucky enough to escape them so far. So, if you find yourself weighing up the balance sheet, pondering the purchase of low quality links to gain short-term traffic, ask yourself if it's worth it. Even if the cost of the links is less than the revenue gained at the time, could you afford to be penalised by Google?
Google very clearly outlines how strongly it feels about link buying, buying links contravenes Google's Webmaster rules. So, instead of asking how many links an agency will 'get you', ask instead how they are going to help you earn trust online.
How can you earn trust?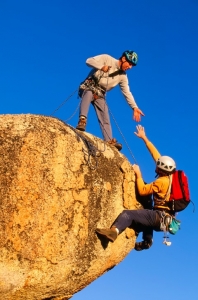 Online you need to earn trust with a range of people – with your potential customers who you want to purchase, with other sites who you would like to link to you and with Google, who you ultimately want to stay on the right side of. To do this, you need a search strategy and link building development that takes all of these groups into account.
For a long time the SEO landscape talked about the production of link bait – onsite content designed to attract links. A good SEO strategy is focussed around the end user, so it's far better to call this type of content people bait. Talking about link bait infers content is produced for search engines only and your online strategy should be as much about your user and their journey as about letting Google know you're great at what you do. After all, SEO should help the user in their journey, directing them to the thing they are looking for.
Improving user experience
The experience of your user starts as soon as they land on your site, from the load speed through to product information and ease of checkout, it all has a part to play in their decision to purchase with you and whether they view you as a trustworthy site.

In the very first instance, the selection of the correct keywords for your page is crucial, as users want to be reassured that they've followed the correct signpost and arrived where they need to be. Fine-tuning of copy and other on-page elements can make a real difference to the conversion of your traffic. It's worth remembering that delivery and other aspects of customer care also have a part to play in trust promotion.
Create great content that helps not just sells (and wait for it to take effect)

When Panda landed it punished low quality content, which has in part pushed up standards, but there's still a long way to go on some sites. As well as being useful for search, copy should fulfil a need or interest – either assisting the customer in making a purchase decision by giving them information or providing interesting or useful content that people want to link to naturally.
Start the content creation process by considering what people are looking for, what they need and what you can give them. With this covered off, links will naturally follow, though this won't happen overnight.
Establish your voice
If you sell the same products as your rivals at the same price, how will a customer choose where to purchase? If they aren't already aligned to a particular brand it's likely they'll pick the most convenient and trusted option. In order to earn trust online brands are now looking to establish a voice – setting up blogs to share information, ideas, data and knowledge for the same ends.
Collaboration and creativity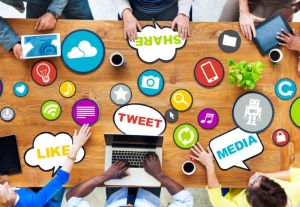 Creating a great website with a user experience to match is the equivalent of building the great foundations of a store that people will want to visit again and again. That said, you still need links. You can't buy links (Google says so), however when working with bloggers or online publications you can't expect them to allow you to user their platform for free advertising. So, what can you do? Take a collaborative and creative approach – think of interesting ways to work with bloggers for mutual benefit and build campaigns that expand your digital footprint. With publications – give them something of value – whether it's exclusive stats or newsworthy opinion or comment, consider their audience and goals.
Hopefully this has given you a few ideas of what goes into a successful link development campaign and illustrates that while a quality approach may take a little more time, in the long term it's a safer search solution.
To discuss how we can help you build your profile online for search benefit, get in touch today.
Author: Julian Saunders is the founder of High Impact.
You can find on him on Google + here.