Developing a successful online presence can be time consuming and competitive. Highly optimised web sites tend to receive a larger amount of traffic and consequently more attention and business. While a single search could produce tens of thousands of results, most online visitors do not venture beyond the first three pages of search listings. As a result, it is imperative for web sites to receive high placement rankings. Search engine optimisation, or SEO, provides methods for optimising web sites to produce higher search engine rankings and ultimately increased levels of traffic.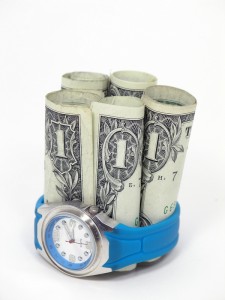 SEO can seem as though it would be an easy concept to learn and implement on one's own. As a result, many business owners attempt to go about the process of optimising their site on their own. While it is true that a wealth of information regarding the topic of SEO exists online, even with this information available the process of successfully optimising a web site can be demanding and complicated. It is for this very reason that web site owners should consider hiring high impact SEO specialists to handle the web optimisation of their sites.
Hiring an SEO company provides time saving benefits to web site owners. As business owners know, running your own business as well as operating a website can be time intensive. Effective SEO specialists can save you from untold hours of trying to figure out the intricacies of search engine optimisation. This can provide you with more time to dedicate to other tasks associated with running your business, which can provide you with increased levels of efficiency and ultimately higher profit levels as well.
Beyond the time saving benefits, SEO specialists can also benefit you by preventing undesirable consequences. Applying SEO techniques to your site on your own or by using the services of someone who is not an ethical SEO consultant can result in having your site overlooked by popular search engines. In addition, use of improper techniques can also result in unfavourable results, such as having your site penalised or banned from the major search engines.
SEO specialists have the in-depth knowledge related to the ways in which search engines work in order to help your web site appear on the listings of search engines. Search engine ranking rules tend to change and evolve over time. A SEO consultant will frequently be among the first to receive knowledge about these important developments. As a result, they can provide your site with the latest techniques in order to receive the best results.
In addition, high quality SEO specialists can provide you with advice regarding the best as well as the most economical way to go about selecting SEO services and tools. This can help you to avoid the time and cost of using SEO tools for your site that could be expensive and ineffective.
Another beneficial service commonly offered by a SEO consultant is the ability to evaluate and assess both the design as well as the content of your site. As a result of this website audit, the SEO specialists can provide you with information regarding areas of your site that may be inadequate and require additional attention in order for your web site to place well in search engines like Google.
Search engine optimisation UK techniques continue to develop and expand. While it can be difficult for a website owner to develop a high degree of expertise regarding all of the many different techniques, high impact SEO specialists have the ability to finely tune these techniques and ultimately develop a customized SEO plan to uniquely suit your business.
While techniques continue to change, so do the various guidelines and rules which different search engines may impose. SEO experts can provide you with the knowledge regarding the appropriate ways to implement pagerank building strategies for your web site without violating these regulations.
Initially, many web site owners make the decision to hire SEO specialists in order to gain initial ranking for their site. SEO Specialists can also provide ongoing benefits to web site owners. One of these benefits is the analysis of the various methods and results used in order to tweak those approaches to receive the best possible outcomes. These techniques and methods may include keyword density, site design, page size, keyword density, and Meta tags. SEO consultants are also able to analyse a web site in order to determine whether multi-tier approaches would be the best method to produce optimal results. Close monitoring is a skill at which SEO specialists like High Impact excel.
SEO experts can also provide input and advice in order to make the site more user friendly. These guidelines can help to improve the user's experience and improve user return rates and improve website loyalty.
Ultimately, engaging a SEO specialist not only saves you time but can also improve your profit margin by helping your website to operate more efficiently and benefit from increased levels of search engine traffic.