Recently we've been reading a lot about the decline of keyword research, which in the aftermath of 'not provided' and Hummingbird fluttering its semantic-shaped wings, has seen itself muttered about as something on the out. Here at High Impact we strongly believe keyword research is still a fundamental for search success, so we've gathered a few thoughts together to explain why we think keyword research is very much not only alive and well but potentially worthwhile you revisiting with fresh eyes.
Do you still need to do keyword research?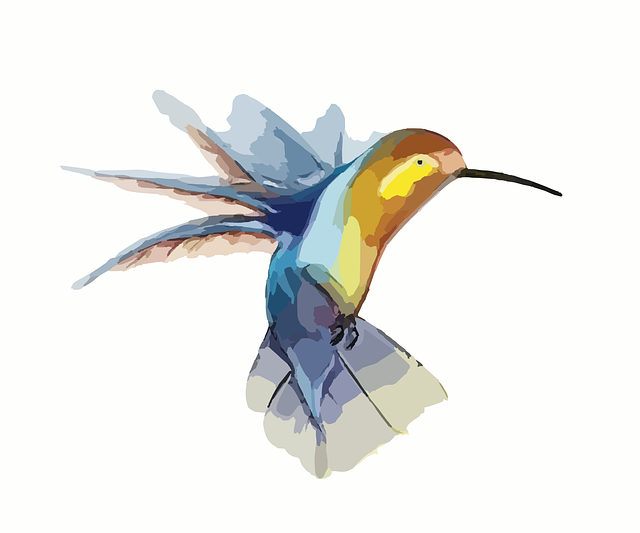 Google's recent updates and 'improvements' are weighted towards assisting searchers by interpreting what it is they are looking for and providing satisfactory answers, and your keyword research should be too. Post Hummingbird keyword research still has a place but you should understand there might be multiple intents to a search query. For instance, someone might want to understand the differences between similar products before going on to make a selection from a preferred retailer. Understanding the context behind a search means you can be on hand to help the user along this journey and this is something that's still very much founded in solid in-depth keyword research.
Every SEO campaign should still start with keyword research because it's the best way to uncover opportunities and start planning an SEO strategy. That's not to say a lot of other things won't feed into the SEO strategy and how keyword research is conducted and put to use may have changed for many SEOs compared with the early days. Our campaigns always start with our SEO analysts conducting manual keyword research using a number of tools because that's the best way to find out what people are looking for and to get a fuller idea of search intent. If you're building a site or reviewing your website architecture this can be critical as keyword research can help ensure the structure of your site makes sense from a search and user perspective.
One of the most important things to understand about keyword research is that its usefulness still lies very much in the interpretation. A skilled professional will collect a massive range of keyword data and identify particular words, phrases and queries that could add value to campaign and these won't necessarily be the highest volume keywords. Combining this information with other research such as buying personas, conversion rate optimisation work on site and great content will ensure you have an online marketing strategy that's focussed towards providing what people, including your customers, are looking for.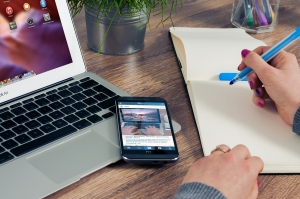 Selecting the most appropriate keywords will help you build a hub of information that reassures users and search engines that you're knowledgeable in this area, establishing trust, satisfying queries and making traffic more likely to convert into sales.
Your SEO strategy and in particular your content strategy needs to cater for user intent at different stages in their journey – providing useful snippets for initial information gathering steps as well as transactional queries and giving a clear path and obvious next steps.
Going back to basics, knowing what people are searching for and being aware of related topics and synonyms will help you craft useful copy to manage this journey. Combine your keyword research with other information about what customers want to know and you've got the foundations of useful resources that won't just help users on site but could also help you make savings elsewhere. Think about the questions staff regularly get asked in store or on your sales lines, monitor new question trends as they come up and you could be the first to provide the answer to these queries online.
But isn't the way people search still changing?
It's true, people and search engines have become more sophisticated about the way they approach search. There's a move towards searching for the answers to particular questions or queries, though keywords are still the foundations of search methodology. As mentioned, Google will reward people providing useful, quality content that uses information to answer these questions and queries. In doing this, you will also support your customers in the buying journey, so it's win-win all round.
Onsite, the content of the page should still steer the keyword inclusion on that page, though you'll want to consider the goal of the user while on the page more and any temptation to stuff with keywords should be firmly ignored, you want your pages to read and compel users. This is something that has also long been a consideration – its why we include things like calls to action and tailored copy that answers buying questions rather than information provided by the manufacturer and recent changes just force the issue a little more.
When do you need to conduct keyword research?
Keyword research should form a consistent part of your SEO efforts. While you can start giving this type of research a little more attention at any time, it's incredibly useful to incorporate it into the design stage of your site, so you can plan website architecture and future content requirements to drive organic traffic to your website.
On a more established website, regular keyword research can unveil new trends and opportunities. Hummingbird has factored semantics in a little better and therefore so should you, if you haven't already. Something else to consider is that Google won't necessarily pick up on the latest slang and trends with Hummingbird straight away, keyword research can help you do this, putting you ahead of your competitors and ensuring your onsite content still resonates with your target market. If you're launching new lines, services or entering new territories, keyword research is a fundamental that will inform the decisions you make.
So, before you ditch the keywords and start free styling your SEO and content campaigns, you should recognise that Google wants to show users the right answers to their search queries, it wants you to create valuable targeted content and if you do, you'll also please users and win trust.
Need help reviewing your keyword research or content strategy? Why not book one of our SEO audits?